Setting-Up Your New Inside The Internet (i3web) Account with Windows NT 4.0

I. Creating a Dial-Up Networking Connection

Follow these instructions to use the New Phonebook Wizard to connect to i3web. The setup should take about 10 minutes.

Add an entry to the phonebook. To do so, go to My computer icon and click on Dialup Networking.
Click on the New button. This will start the New Phonebook Entry Wizard.
Type in i3web as the name of the new phonebook entry. Then click Next to continue.
Next window is Server. Place a check in the I am calling the internet then click Next.
Next window is Modem or Adapter. Select the modem that you use from the list. Click on Next.
In the Phone number window. Enter the i3web dialup access number for your area. Find your i3web Phone Number below for your local area.

And That's it. Click on Finish button to complete the setup for your area.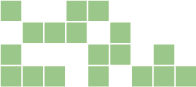 © Copyright 2003 Inside the Internet, Incorporated • All Rights Reserved