An extraordinary ISP.
An extraordinary value for your business.
Your business is unique. Shouldn't your Internet solution be the same?
At Inside the Internet, we don't believe in cookie cutter Internet solutions. Just as important, we don't believe in the kind of anonymous, impersonal, anything-but-responsive service that is all too common today from those mega-giant ISPs.
Our custom-tailored Internet and Web-based network solutions recognize the distinctive demands of your business and provide you with the very best Internet solution at the very best possible price.
The way we see it, it's all about adding value to the Internet. Ready to find out more about us ?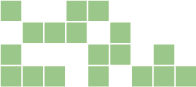 © Copyright 2003 Inside the Internet, Incorporated • All Rights Reserved